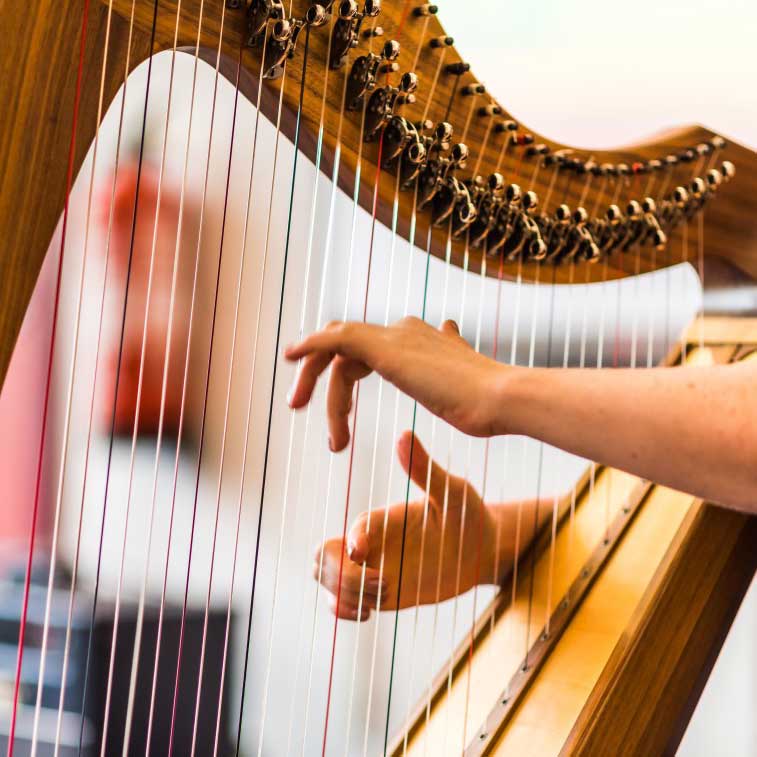 Harp Hire at EIHF 2023
Please note we provide harps free of charge for the Beginners Class ONLY.
A small stock of lever harps are available for hire at the Festival. These are generally intended for those coming from abroad who may have problems in transporting a harp to the Festival.
Bookings for harps must be made in advance.
The cost is £45 for the duration of the Festival. Payment can be made in advance or at the Festival Office on arrival.
For more information and bookings contact office@harpfestival.co.uk