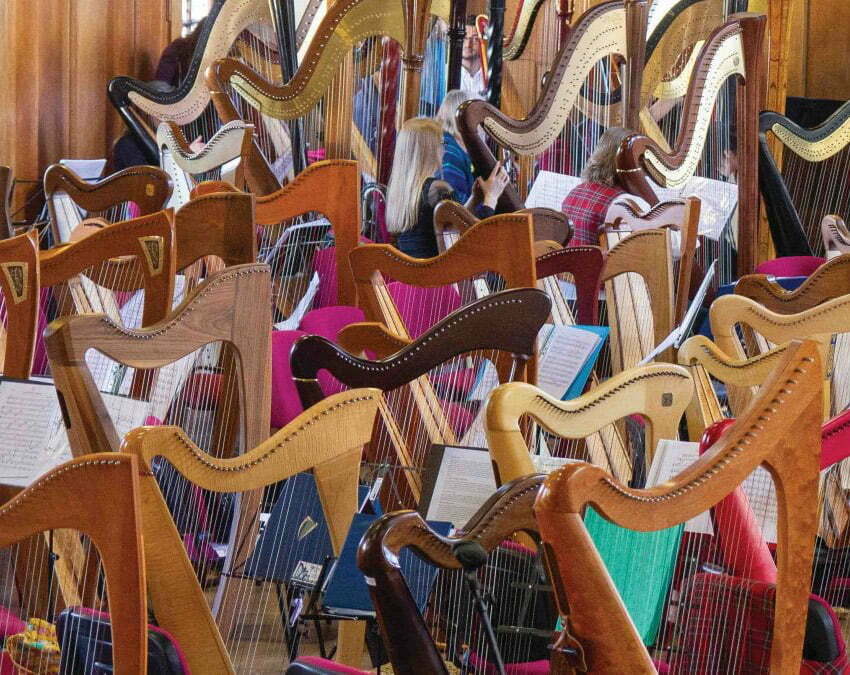 Hello Fellow Harp Lovers,
The EIHF team are now making plans for the 2021 Festival. It will be a special event to celebrate the 40th anniversary of the Festival and the 90th anniversary of its parent body, The Clarsach Society.
We have all had to adapt to a "new normal" way of living during the pandemic and must proceed cautiously as lockdown restrictions are gradually eased. It's now evident that we cannot hope to hold our usual large lively event in its lovely venue, Merchiston Castle School. However, we can build on the success of the recent hastily but brilliantly produced Virtual EIHF, which was hailed a great success by viewers all over the world.
We will aim to replicate the professionalism, diversity, inclusiveness and friendliness that are the hallmarks of the EIHF and which make it a unique event worldwide. We'll keep you informed of our progress in the coming months.
So….we're gloved up, masked and ready to start organising concerts, workshops and courses. Meanwhile, EIHF friends, I hope you can keep harping on happily.
Mary Scott, Festival Co-ordinator