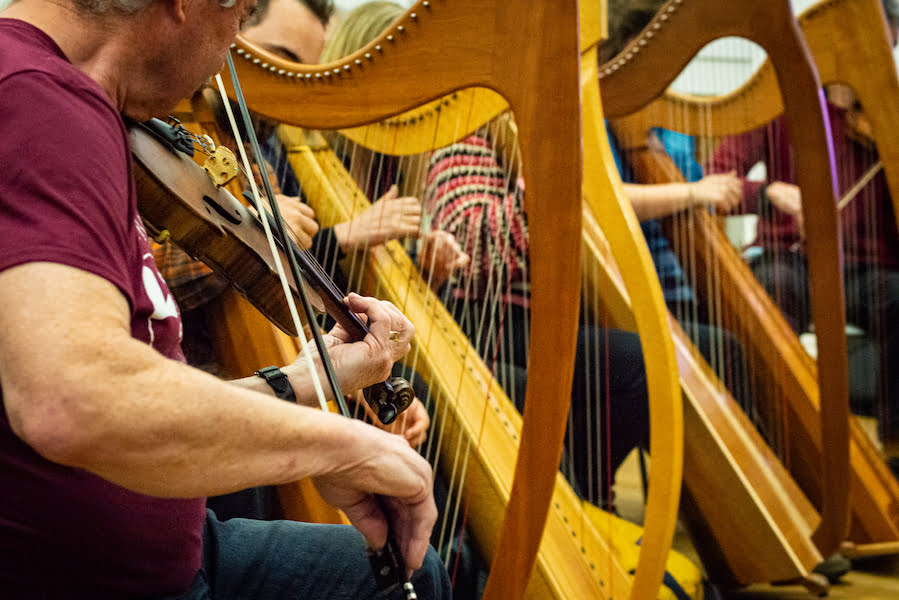 Late Night Sessions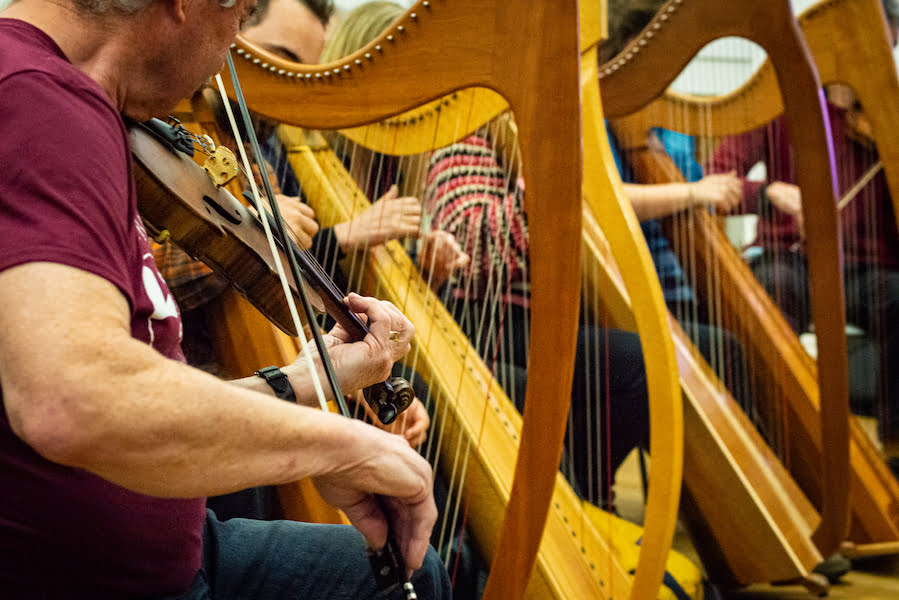 The music continues after our evening concerts at the EIHF LATE NIGHT SESSIONS, taking place in The Gathering Space at George Watson's College. Taking place every evening everyone is welcome, so bring your harp (or another instrument) and join us for a tune or just relax with a nightcap whilst soaking up the atmosphere.
---
SESSION: The EIHF Session Tune and Song Book!
The book has 46 traditional and copyright free tunes and songs from Scotland, Ireland, Wales, the Isle of Man, Cornwall and Brittany and is available for FREE DOWNLOAD HERE. Bring it along with you to the Late Night Sessions as many tunes played are in it. Many thanks to all the musicians who have contributed to the book.
---