Frequently Asked Questions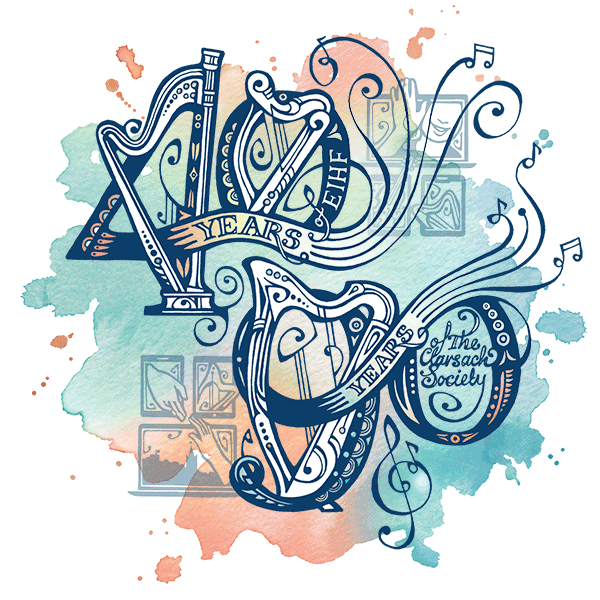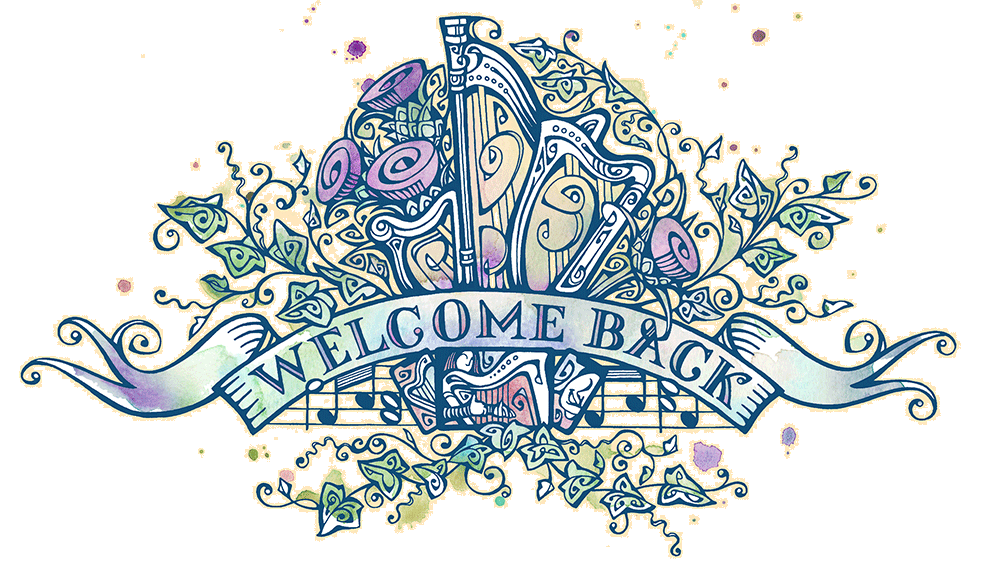 We've put together answers to frequently asked questions.
If you have any others please contact us.
---
Box Office
Can I use my Clarsach Society login to book EIHF tickets?

Yes: the account is the same for both.
I've forgotten my password…

Go to the login page and click on I forgot my password. You will receive a password reset email with instructions.

If this doesn't work for you, please get in touch.
I live in Europe and my payment card is not being accepted

If you are trying to check out and experiencing problems with your payment method, please contact us. It will be possible, in these exceptional circumstances, to use alternative payment methods (PayPal, international transfer)
How close to the Festival can I book tickets?

Tickets will be on sale up and, and during, the Festival for all in-person events.

Sales for online courses will close at midnight on Tuesday 5th April.

It will also be possible to purchase on demand content (both passes and individual tickets) after the Festival.
What is 'My Wallet'?

In your booking confirmation email, you will see a button saying 'Log in to My Wallet'.

This is a new feature which allows you to access all your e-tickets – as well as On Demand content – all in one place.

You need to be signed in to your account to access your Wallet.
---
In-Person Events
Where are the physical events taking place this year?
Is there accommodation on site

There is no accommodation on site, but there is a wealth of options nearby: take a look at our accommodation page for some ideas about where to stay.
---
Online Events
I've never used Zoom before and I'm nervous about this…

We've prepared a set of Zoom guidelines, available to download as a PDF below.
When will I receive my Zoom Course links?

You will receive your Zoom Course codes as part of your course pack. These will be emailed on the 6th and 7th of April.
When will I receive my Concert and Workshop On Demand links?

These will be uploaded and available to view within 24 hours of the live events and available to view from your Wallet.
How long will the concerts and workshops be available to view after the Festival?

You will be able to continue to watch the concerts and workshops at your leisure until midnight on Saturday 30th April.
---
Courses
What's the difference between a Course and a Workshop?

Courses are in-depth study sessions taking place over 3 days with one of our highly experienced tutors, who are all renowned harpers and harpists in their own rights. They are capped at 15 students, so that the tutor can give each student the attention they deserve, and to make interaction meaningful and possible.

There are two kinds of course: the 3-day course, which comprises 3 x 90 minute sessions over 3 days in the same time slot each day – either in the morning (09:00-10:30), early afternoon (13:00-14:30) or late afternoon (16:30-18:00).

Workshops are one-off sessions, with our tutor-performer giving us the benefit of their specialist knowledge on a particular area or aspect of harping. Some are interactive learning (marked 'bring your harp!') and others are more of a sit-back-and-relax lecture-recital style.
What level course should I choose?

For your own satisfaction and the sanity of our excellent teachers, it is essential that you choose the correct level. If in any doubt please check with your teacher or email us for advice about levels .

POST BEGINNER: You may have already taken a Beginners course, have had relatively few lessons or require help with basic technique.
ELEMENTARY: You can already perform simple tunes, require further help in developing technique and wish to work slowly and carefully.
ELEMENTARY/INTERMEDIATE: As Elementary, but you feel ready to stretch boundaries and work a little faster.
INTERMEDIATE: Your technique is established and you are happy to work at a moderate speed.
INTERMEDIATE/ADVANCED: As Intermediate, but you are ready and willing to work faster, stretch yourself and be a bit adventurous.
MIXED ABILITIES: Catering for all levels except complete Beginners.
I'm a complete beginner: do you have a course for me?
Why are there no Advanced courses?

In the past, numbers taking these courses were very low so instead we are offering a wide range of subjects at INTERMEDIATE/ADVANCED level and for MIXED ABILITIES.
Why are your course numbers capped at 15?

We have chosen to keep our course sizes the same as they are "in real life" at Merchiston, allowing for quality learning time and the chance to interact and ask questions to your tutor.
I'm in a different time zone: why do your courses start so early?

Zoom courses are live in real time. Unfortunately, this means that the morning courses beginning at 09.00am BST/UK time will not suit, for example, those in the US. We're very sorry about this: we've considered our scheduling very carefully and tried to make our courses as accessible as possible – but there was no other way to squeeze everything in!

We hope those in this situation will be able to take advantage of the Zoom courses starting at 13:00 and 16:30 instead.
How will I receive music / handouts for my course and workshop?

For in-person courses and workshops music / handouts will be given out by tutors at the course / workshop.

For online courses we will be emailing course packs (with music and zoom codes) on the 6th and 7th of April.

For the online / on-demand workshops we will email music / handouts following the workshop.
Will you be recording Zoom courses for catch-up?

Zoom courses will not be recorded.
---
General
Is it possible to hire a harp for the Festival?

Yes: a small stock of lever harps is available for hire at the Festival. These are generally intended for those coming from abroad who may have problems in transporting a harp to the Festival.

The cost is £35 for the duration of the Festival. Payment can be made in advance or at the Festival Office on arrival.

For more information and bookings, please email us.
What about the sessions and harp exhibition?
I'd like to support the work of the EIHF: how can I do this?

Thank you: you can donate to the Festival here.