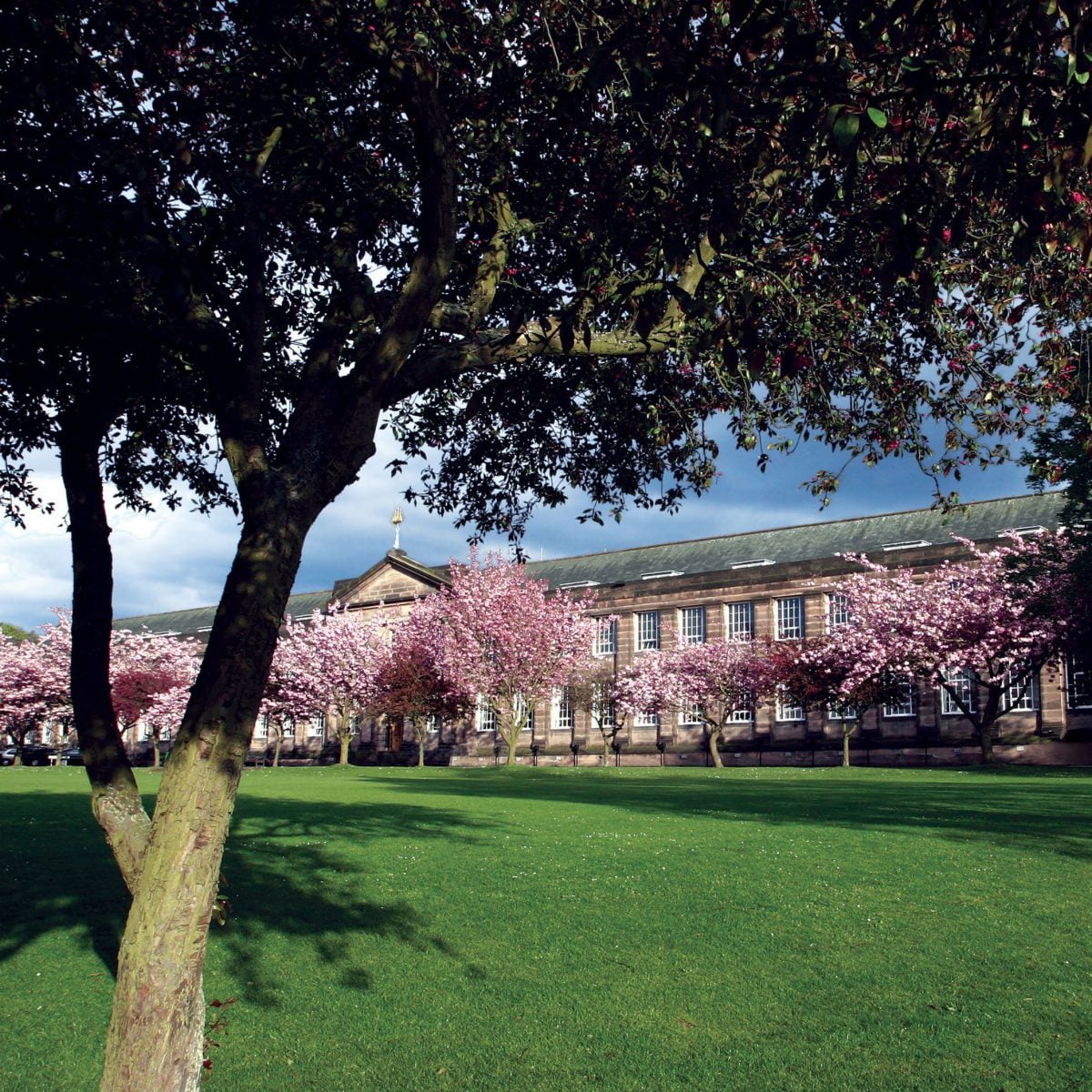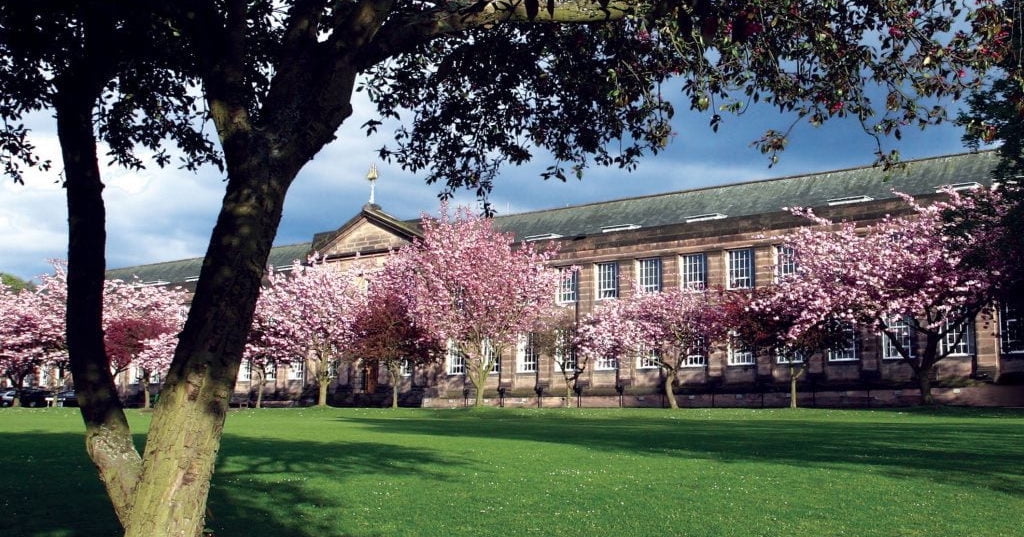 Below you'll find all you need to know about attending the EIHF in-person at our venue of George Watson's College in Edinburgh.
Any questions that aren't answered below? Then contact us.
---
Food and Drink

FESTIVAL CAFE:

Open Sat – Tue 8.30am – 3.00pm

Breakfast items including bacon rolls & croissants
Lunch options including soup, sandwiches, baguettes, panini, baked potatoes and pies,
Coffee, tea and snacks.

---

EVENING MEAL:

Available Fri – Tue, 5.00pm-7.00pm

An opportunity to wind down, catch-up and refuel with harping friends after a busy day of learning and enjoyment. With EIHF 2023 coinciding with the Easter holiday, we expect local restaurants to be extremely busy, so why not come join us and eat for the low price of only £10 per person!

**PLEASE NOTE: Booking essential is essential to guarantee availability. As a festival we need to guarantee a quota of meals to our caterer. We would appreciate you helping us in this by booking in advance. **

Please explore the menus we have on offer each day below. Each day has a vegetarian and meat option.

Evening Meal Pass (5 evenings) £50 BOOK HERE

Friday Evening Meal £10 BOOK HERE

Creamy Macaroni Cheese OR Pork Meatballs with Pasta & Tomato & Basil Sauce
Traybake
Tea/Coffee

Saturday Evening Meal £10 BOOK HERE

Pasta Napoletana served with Garlic Bread OR Beef Bolognaise served with Garlic Bread
Traybake
Tea/Coffee

Sunday Evening Meal £10 BOOK HERE

Tarka Dhal served with Brown Rice OR Breaded Haddock & Potato Wedges served with Peas
Traybake
Tea/Coffee

Monday Evening Meal £10 BOOK HERE

Vegetarian Nachos, Salsa & Sour Cream OR Spanish Chicken & Pepperoni Savoury Rice
Traybake
Tea/Coffee

Tuesday Evening Meal £10 BOOK HERE

Creamy Pesto Pasta served with Garlic Bread OR Beef Lasagne
Traybake
Tea/Coffee

---

FESTIVAL BAR:

The festival bar in the Gathering Space is open from 5pm – midnight. It will close during concert performances but will open for interval drinks.

Cash and card are accepted.

Directions to George Watson's College

VENUE ADDRESS:

George Watson's College
Colinton Road
Edinburgh EH10 5EG

George Watson's College is conveniently located in Edinburgh, just south of the city centre, near Morningside.

Easily accessible by public and personal transport, it is set within a generous campus, with plentiful options for accommodation nearby.

BY CAR:

For sat nav purposes the schools address is

George Watson's College
69 Colinton Road
Edinburgh
EH10 5EG

There is free parking on site for festival visitors.

BY BUS:

Lothian bus numbers 10, 11, 16, 23, 27, 36, 38 and 45 all pass near George Watson's College.

For more information visit lothianbuses.com or download the free Transport for Edinburgh app.

BY TRAIN:

Edinburgh's main railway terminal is Waverley Station. From here you can take a taxi or bus to George Watson's College.

Travel time is approximately 30 minutes.

BY AIR

Edinburgh International Airport is a 20-minute taxi ride from George Watson's, while Airlink 100 express bus service and the tram service offer frequent and reliable transport links to the city centre.

For more details or assistance please contact us in advance of the Festival on: +44 (0) 131 554 0212 and leave a message. We will respond as quickly as possible.
Parking, harp drop off and venue accessibility

PARKING:

Parking is widely available in the East and West quads (behind the main building frontage), in front of the school and in the car park just inside the main gate, on the left hand side.

HARP DROP OFF:

There will be harp drop off points either side of the main door of the school.

VENUE ACCESSIBILITY:

There is wheelchair access (with ramp) and accessible parking in the West quad. On entering the school grounds, drive down the short driveway, turn right, and drive past the main entrance. Turn left at the end of the building, and left again to enter the West quad. The accessible parking is clearly marked in yellow and situated by the ramp.

Please note the front of school main door of the school has steps.

Inside the venue there are steps between the ground and first floor but there is a lift available for use beside the Festival Cafe.

CARER TICKETS:

We are able to offer a free ticket to events for accompanying carers. Please contact us here.
Where to Stay

Edinburgh is a popular tourist destination, and as such offers a wealth of accommodation options to suit every budget.

Below is a list of options within reasonable walking or public transport distance of George Watson's College.

Please note: these are not recommendations, and EIHF takes no responsibility for the quality, location or affordability of any of the establishments mentioned.

Hotels

All timings (except Dreghorn) for walking between accommodation and George Watson's College (taken from Google Maps).

MORNINGSIDE

BRUNTSFIELD

LOTHIAN ROAD

LAURISTON

DREGHORN (by City Bypass)

B & B / Guesthouses

For a more comprehensive selection of options

For a more comprehensive selection of options
Course Registration

We won't be having a formal course registration at this year's festival, but you can be sure of a warm welcome in the Festival Foyer on your arrival and we'll let you know which room your course is in.

Any sheetmusic required for your course will be provided by your tutor in class.

For workshops, you'll be able to find out it's location for this at the Festival Foyer and our friendly stewards will scan your tickets on arrival at the room.

Workshop handouts/sheetmusic will be given out at the workshop by the tutor.
Merchandise

There will be a small selection of merchandise available to purchase in the Festival Foyer and we will be also selling CDs and books by our artists and tutors.

We strongly encourage you to visit our Harpmakers' Exhibition as many exhibitors will have sheetmusic, CD's and gifts available to purchase… as well as that harp you just REALLY need to buy!
Late Night Sessions

We are delighted to announce that the EIHF Late Night Sessions are back for 2023. 

We will be hosting sessions at our venue of George Watson's College after our concerts in the Gathering Space.

To download our session tunebook click HERE.
Open Platform – your chance to perform at the EIHF!

We are very excited that we will once again have an acoustic open platform each lunchtime. This is a wonderful supportive environment to play in so do consider signing up to perform!

lasts from 12 noon – 1.45pm, Saturday- Tuesday.
taking place in the Gathering Space
spots tend to start every 15mins
play any length of time from 2minutes – 12minutes!
play as a soloist, or with friends
Saturday and Sunday will have amplification supplied by Accusound – thank you to them

Please email outreach@harpfestival.co.uk if you'd like to play.
Harp Store

Harps may be stored, at the owner's risk, in assigned rooms at the school.

Information will be provided at the festival about access arrangements. All instruments and cases must be clearly named and insured by the owners.

EIHF and The Clarsach Society do not accept any responsibility for loss or damage to any personal effects sustained during the festival.
Harp Hire

Harp hire bookings for 2023 are now closed and all available harps have been assigned to hirers.