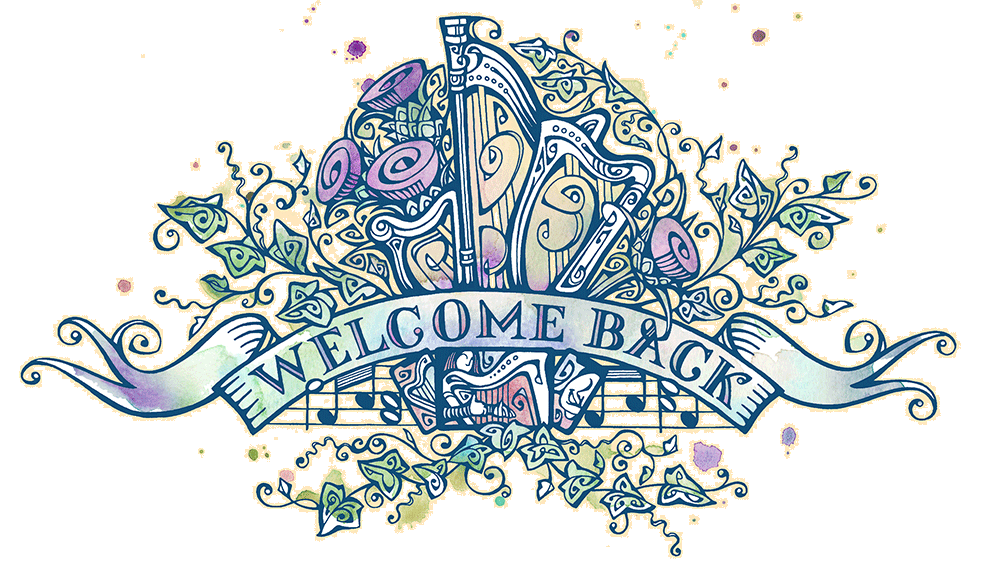 The 41st Edinburgh International Harp Festival
8 – 11 April 2022
THANK YOU!
A huge THANK YOU to everyone who took part in the 41st Edinburgh International Harp Festival. We're back and it was so special to be reunited with you all in our wonderful new venue.
NEXT YEAR'S DATES: 7-11 April 2023
Yes that's right, it's already less than a year until we're together again at George Watson's Colleges for another celebration of all things harp!
---
Did you purchase an online concert/workshop pass or ticket? It's still possible to watch them online…
All our 2022 festival concerts & workshops were professionally filmed and if you purchased an online pass or individual ticket you can watch these online online until midnight on the 14th of May.
For help accessing your online purchases visit our Attending Online Help page
Festival News
No items were found matching your selection.
---
Welcome to the 41st Festival
We've had a makeover and proudly present our first Hybrid Festival in a new Edinburgh venue. George Watson's College is an ideal location with excellent facilities for our team to deliver the customary concerts, courses and workshops. As always we're happy to showcase harpists from all over the UK alongside those who are able to travel here again. The virtual part of the event will allow enthusiasts throughout the world to enjoy all elements of the varied programme.
The Harp Makers Exhibition returns so you can once again view, touch and buy the essentials all harp players love. We're hugely grateful to the sponsors, funders and supporters who have continued to stand by us through difficult times.

I look forward to meeting you soon in person and on screen.
Mary Scott
Festival Co-ordinator
Convenor's Welcome
Welcome to the 41st Edinburgh International Harp Festival, I'm certainly glad that I'm going to be in Edinburgh again after 2 year gap.
A new venue will be challenging, but the team is rising to that challenge, so apart from having to learn the new geography, you will find you are well provided for and, of course, coming in person should mean that you meet up with old friends. We will still be operating a Society Information Desk in The Hub. There, you can chat to members and discover the benefits of joining The Clarsach Society. We have 12 area branches, plus the international Wire branch. There's bound to be one close to you.
I do hope to meet up with you in April.
Charles Hope
Convenor of The Clarsach Society
---
---
---