EIHF 2022 PROVISIONAL DATES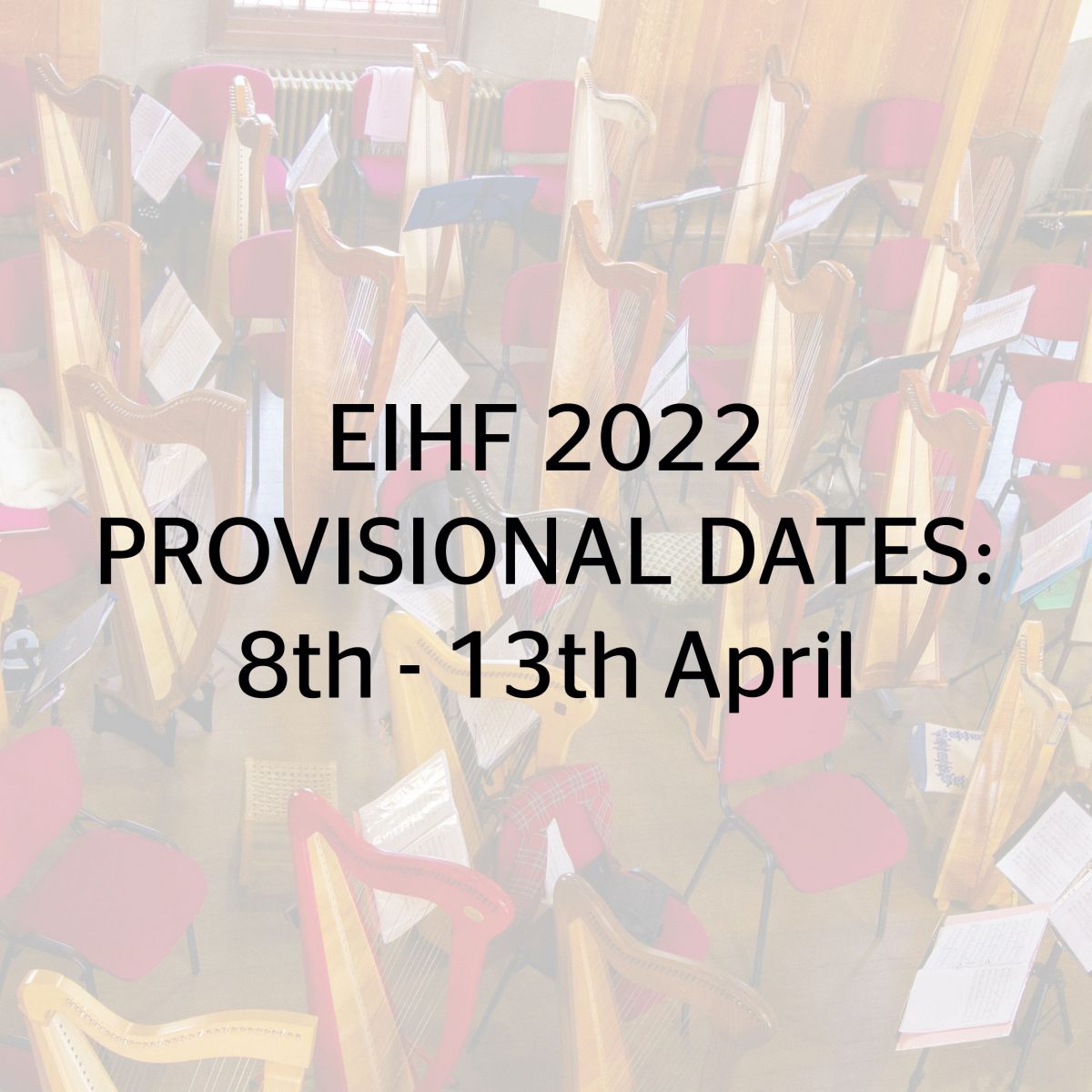 PROVISIONAL DATES FOR THE NEXT Edinburgh International Harp Festival: 8-13th April 2022.
We are planning the 41st EIHF to be a hybrid in-person/online festival. However and wherever you can join us, we will be sure to present to you a wonderful celebration of all things harp.
Please note that our 2022 dates are provisional (subject to change) and we are not able to share any more information at present.
Take care and keep harping away!
The EIHF committee