EIHF 2023 Artist / Tutor announcements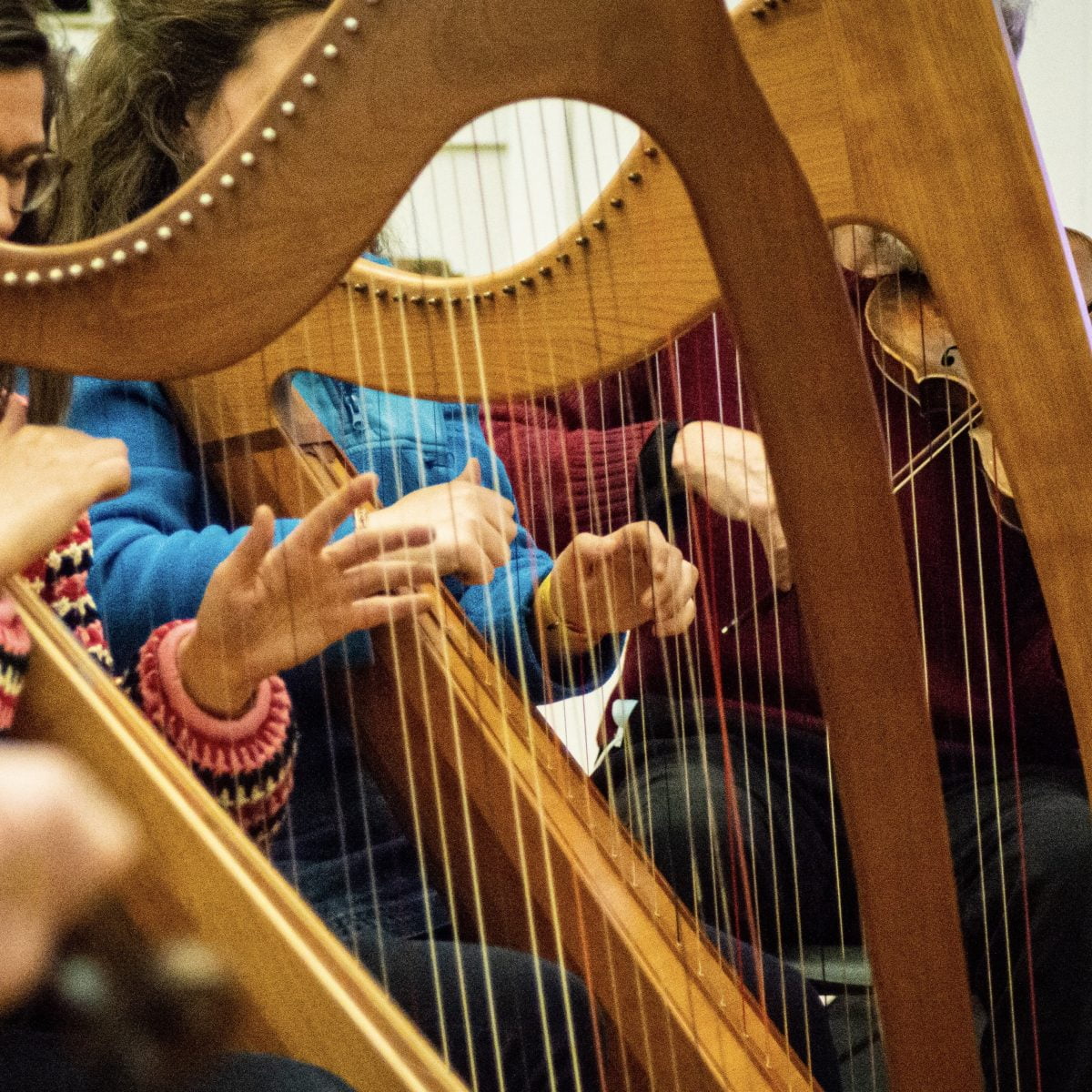 The 42nd Edinburgh International Harp Festival will take place from the 7th -11th April, in George Watson's College, Edinburgh. We can't wait to welcome you back to our wonderfully friendly in-person festival. We will also be hosting a small number of courses on zoom.
We'll be updating this post daily from Saturday the 10th December with who you can expect to see performing and tutoring at the festival!
Our box office will open in January.
Full information on all concerts/courses/workshops will be available in January.
2023 PERFORMERS:
KIM ROBERTSON (USA)
MICHAEL ROONEY (IRELAND)
GILLIAN FLEETWOOD (SCOTLAND
AILIE ROBERTSON (SCOTLAND)
DRÅM: Erik Ask-Upmark & Anna Rynefors (SWEDEN)
EVA CURTH (GERMANY)
GWEN MÀIRI (WALES/SCOTLAND)
NA CLÀRSIREAN (SCOTLAND)
HARPA (USA)
MUSIC GENERATION HARP COLLECTIVE (IRELAND)
NEIL WOOD (SCOTLAND)
RUTH KEGGIN & RACHEL HAIR (ISLE OF MAN & SCOTLAND)
HEAL & HARROW: Rachel Newton & Lauren MacColl (SCOTLAND)
LUNE BLEUE, featuring Clotilde Trouillaud (BRITTANY)
GRACE STEWART-SKINNER (SCOTLAND)
2023 COURSE TUTORS
*Course titles, content, level and schedule will be released in 2023
4 DAY COURSES
(90mins per day, Sat/Sun/Mon/Tue)
AILIE ROBERTSON
CLOTILDE TROUILLAUD
CORRINA HEWAT
ELEANOR HETHERINGTON
ELINOR EVANS
ERIK ASK-UPMARK
EVA CURTH
FIONA RUTHERFORD
GWEN MAIRI
HEATHER YULE
KIM ROBERTSON
NEIL WOOD
PATSY SEDDON
RACHEL HAIR
RACHEL NEWTON
WENDY STEWART
WEEKEND COURSES
(2x 90mins per day, Sat/Sun)
CHARLOTTE PETERSEN
MICHAEL ROONEY
ZOOM COURSES
(90mins per day, Sat/Sun/Mon/Tue)
CHEYENNE BROWN
FIONA RUTHERFORD
GILLIAN FLEETWOOD
GWEN MAIRI
NEIL WOOD