Food & Drink at EIHF 2023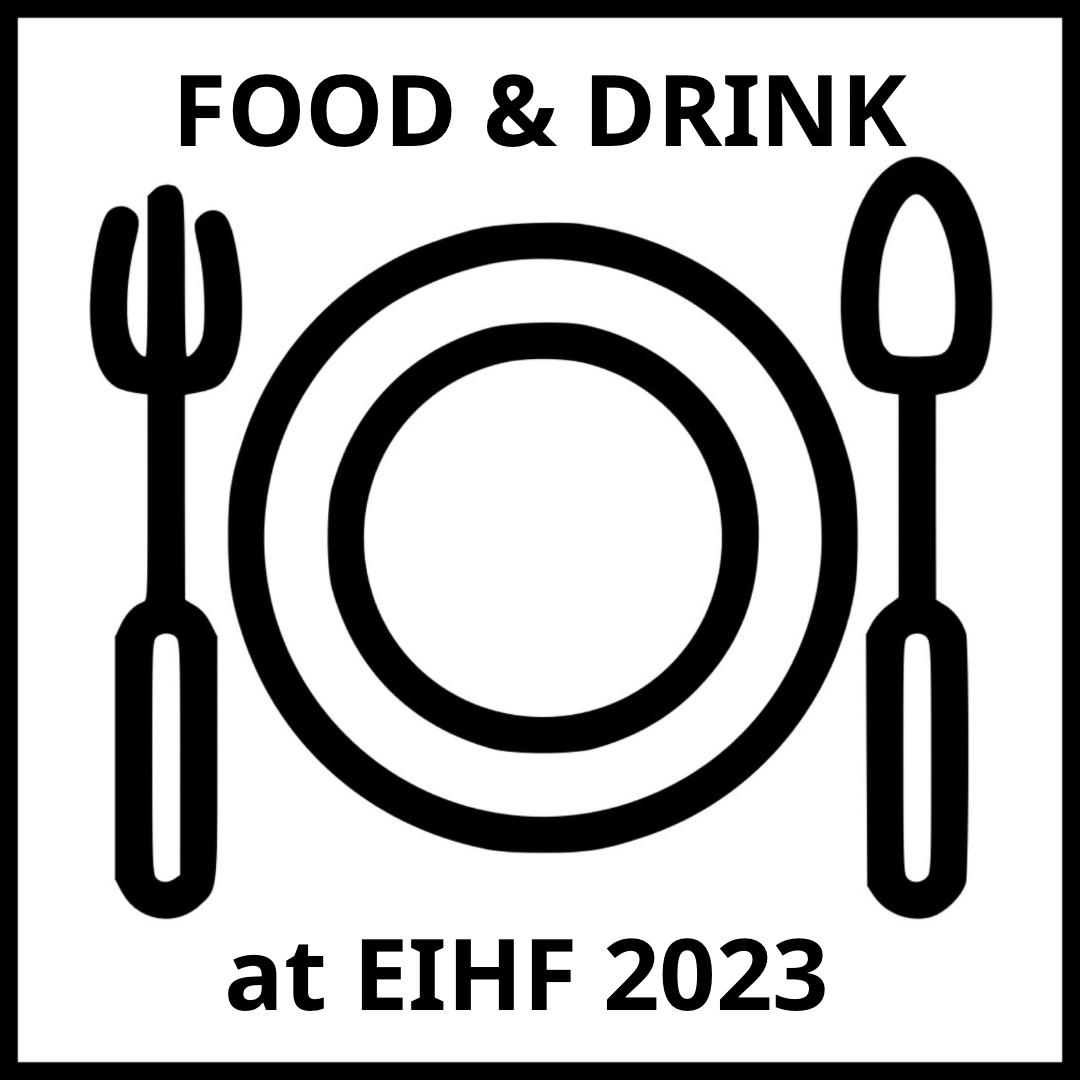 We are pleased to announce the following arrangements below for food and drink at the EIHF 2023.
We know it's important to keep you fuelled during the festival and we appreciate Easter is a busy time in local restaurants so we are very happy to tell you that this year we have evening meals available.
**To help our caterers plan effectively, please book your evening meal in advance.**
Eating together is a wonderful way to socialise with friends (both old and new), tutors and performers at the EIHF so we do hope you'll join us!
---
FESTIVAL CAFE:
Open Sat – Tue 8.30am – 3.00pm
Breakfast items including bacon rolls & croissants
Lunch options including soup, sandwiches, baguettes, panini, baked potatoes and pies,
Coffee, tea and snacks.
---
EVENING MEAL:
Available Fri – Tue, 5.00pm-7.00pm
An opportunity to wind down, catch-up and refuel with harping friends after a busy day of learning and enjoyment. Please explore the menus we have on offer each day below. Each day has a vegetarian and meat option.
**Booking essential to guarantee availability.**
Evening Meal Pass (5 evenings) £50 BOOK HERE
Friday Evening Meal £10 BOOK HERE
Creamy Macaroni Cheese OR Pork Meatballs with Pasta & Tomato & Basil Sauce
Traybake
Tea/Coffee
Saturday Evening Meal £10 BOOK HERE
Pasta Napoletana served with Garlic Bread OR Beef Bolognaise served with Garlic Bread
Traybake
Tea/Coffee
Sunday Evening Meal £10 BOOK HERE
Tarka Dhal served with Brown Rice OR Breaded Haddock & Potato Wedges served with Peas
Traybake
Tea/Coffee
Monday Evening Meal £10 BOOK HERE
Vegetarian Nachos, Salsa & Sour Cream OR Spanish Chicken & Pepperoni Savoury Rice
Traybake
Tea/Coffee
Tuesday Evening Meal £10 BOOK HERE
Creamy Pesto Pasta served with Garlic Bread OR Beef Lasagne
Traybake
Tea/Coffee
---
FESTIVAL BAR:
The festival bar in the Gathering Space is open from 5pm – midnight. It will close during concert performances but will open for interval drinks.
Cash and card are accepted.