The Iain Macleòid Young Composer Award Winner 2020: Yiota Myserli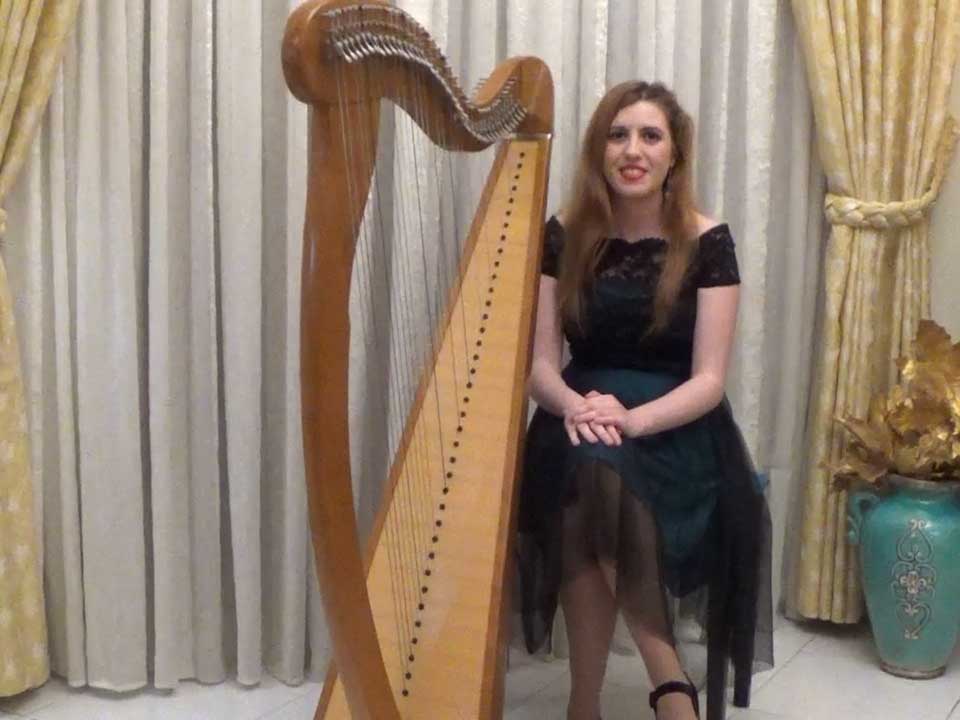 The Edinburgh International Harp Festival and the Clarsach Society are proud to announce that the 2020 winner of the Iain Macleòid Young Composer Award is the harpist Yiota Myserli. Yiota's winning composition will be premiered at our festival (online) as part of the evening concert on Saturday the 10th April.
Yiota studied music at the State Conservatory of Thessaloniki in Greece and she is currently studying Musicology and Music composition at the Aristotle University of Thessaloniki and Classical singing/Opera at the Conservatory of St. Paul.
She is the principal Harpist in MOYSA Youth Orchestra, Greecc, and is a member of "Perharps" Music Ensemble.
Yiota has composed several pieces for solo harp, harp ensemble, chamber music ensemble and arrangements from well-known cinematic works. Her compositions have been recorded on CDs and used in theatre productions, and performed by ensembles, orchestras and choirs, both in Greece and in Italy.
You can discover more about Yiota from her website and Facebook page.
Congratulations Yiota!
Discover more about the Iain Macleòid Young Composer Award.