Did you attend in person? You can now rewatch!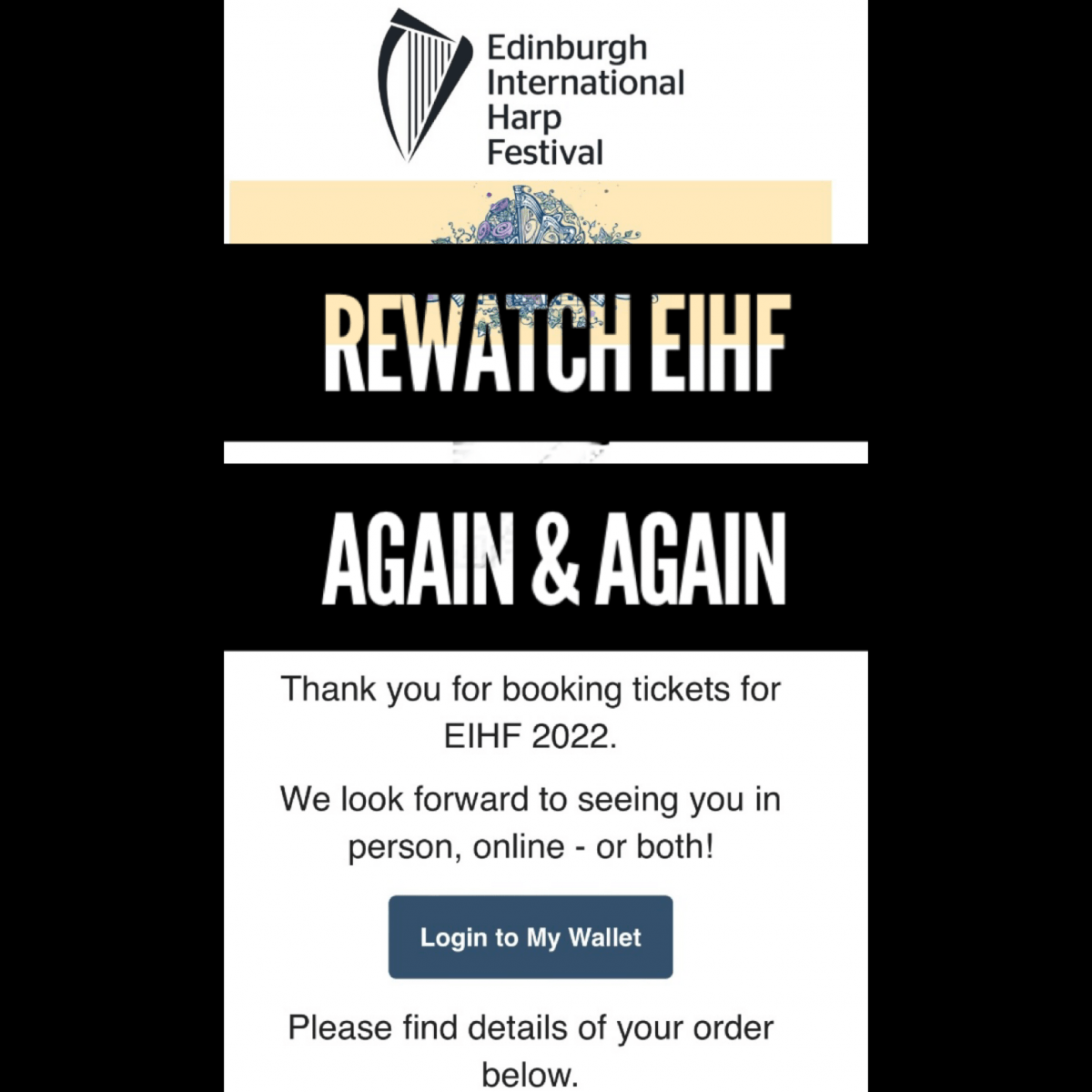 If you attended the EIHF in person for a concert or workshop you may have spotted an email from us like this in your inbox over the last few days … that's because we've been busy processing your details to allow you online access to rewatch the concerts and workshops that you attended HOORAY!
You can rewatch them again and again until midnight on the 30th of April.

To access these films you need to click the Login to my wallet button in the email you received, login to your harp festival account (with the email you purchased your ticket with) and click "online events". More info and HELP on how to do this is on the Attending Online page of this website.
Remember if you didn't attend but would still like to view some of the amazing concerts and workshops you can still purchase access to these via the what's on page (Due to the admin involved, there will be a wait of of up to 24hrs in accessing these films)