Let us know your thoughts…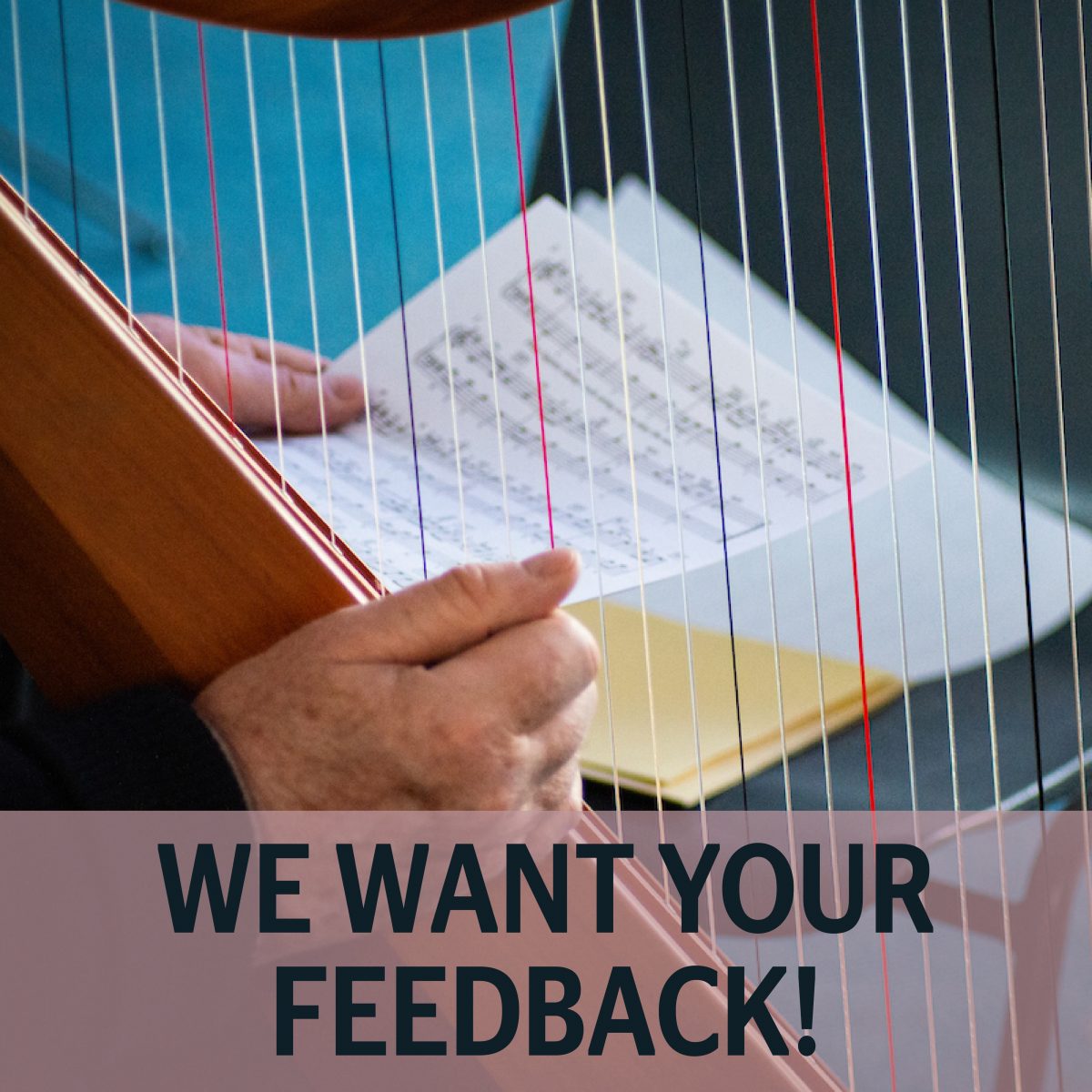 It's now over a week since we said our farewells at the 41st EDINBURGH INTERNATIONAL HARP FESTIVAL. It was so wonderful to be reunited with you all and celebrate all things harp.
We hosted our first ever "hybrid" festival with online courses, concerts and workshops as well as our in-person festival at our new venue George Watson's College.
With so many "firsts" we'd love to know your thoughts on this year's festival. We read every piece of feedback and your thoughts will help shape our plans for future festivals.
We've put together a very short survey of 6 questions that we'd love you to take a few minutes to fill in.
To access the feedback survey click HERE