EIHF On-Demand viewing extended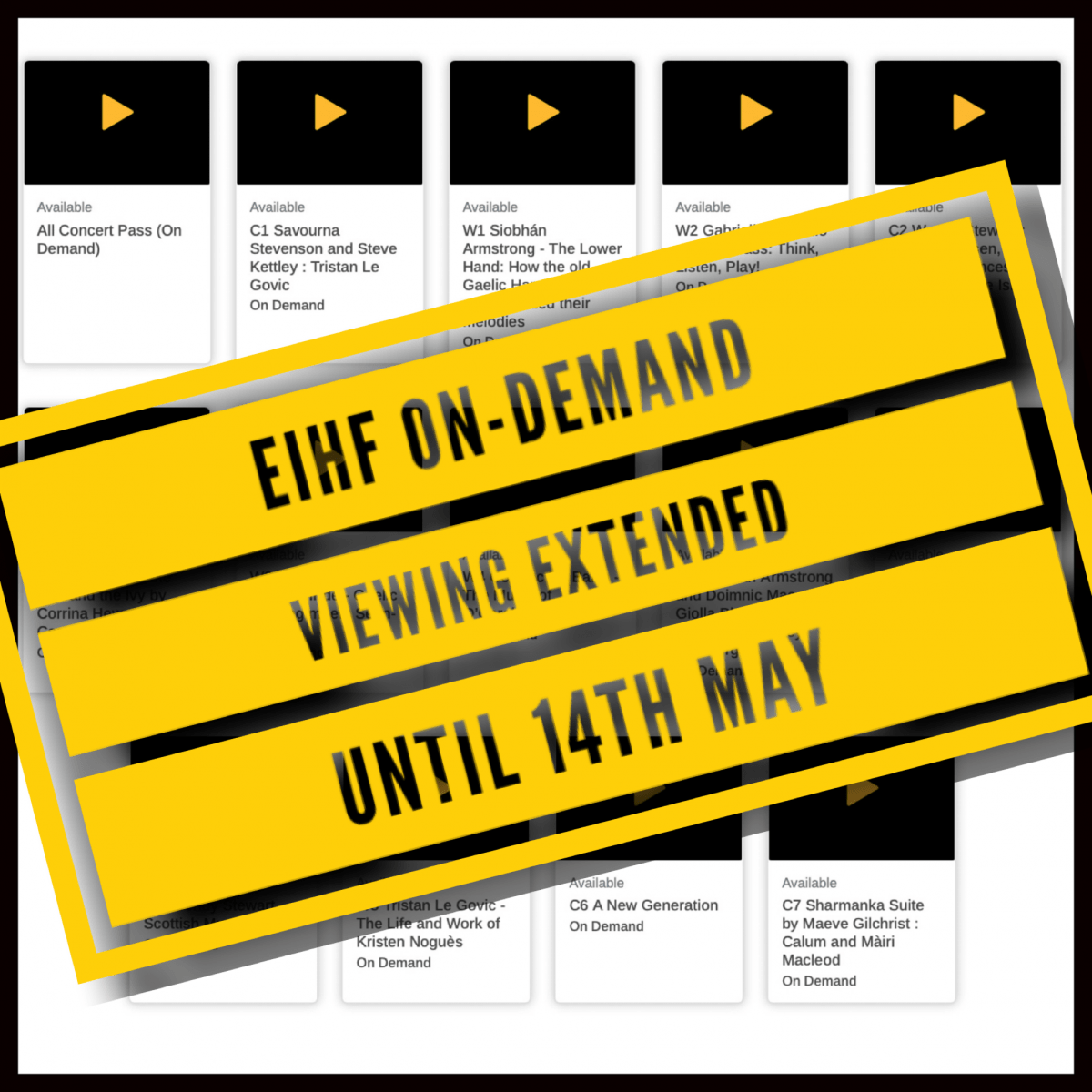 IMPORTANT NEWS –
We're extending viewing access to allow you more time to enjoy (again and again!) our wonderful concerts and workshops that we filmed for you at the 2022 Edinburgh International Harp Festival.
You'll now be able to watch them until midnight on the 14th of May.
f you've yet to purchase access to view our films you can continue to do so at our Box Office until midnight on the 30th of April.
? Have you been having trouble accessing the films? Remember to check out our Attending Online Help page.