YOUTH OUTREACH: FREE Children's Easter Holiday Clarsach Course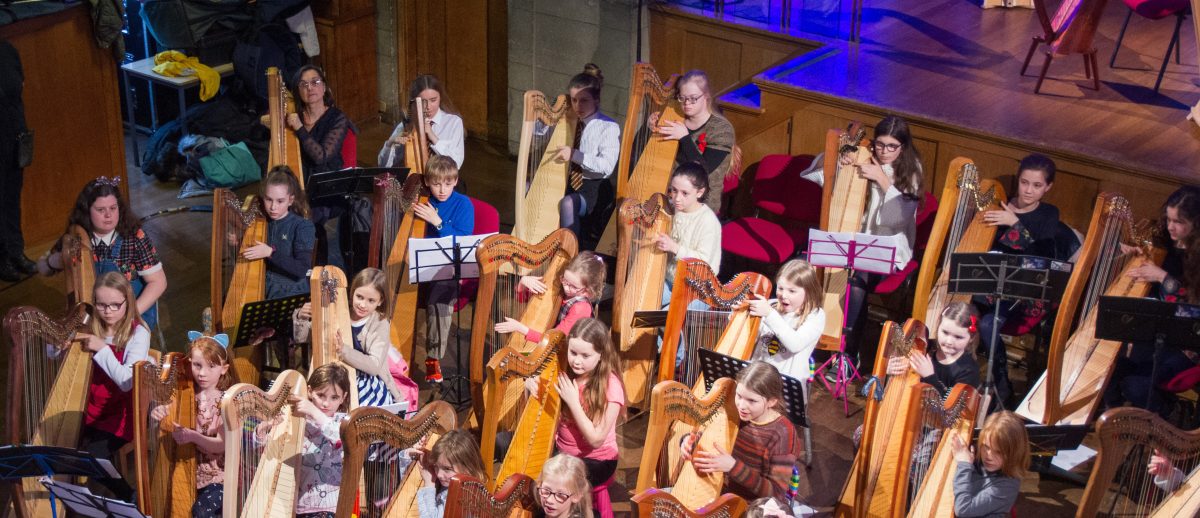 As part of the Edinburgh International Harp Festival Outreach Scheme, young players are invited to attend a 4-day course culminating with a FREE performance on Friday the 7th April, the opening day of the 42nd EIHF.
The course will be by Isobel Mieras and Elinor Evans, both much-respected for their work in teaching, arranging and composing music for young clarsach players.
The music, on the theme of Our Beautiful Planet, will be suitable for all levels; including simple melodies, musical patterns and improvisation as well as fun and some surprises!  The ability to read music is useful, but not essential.
Course participants who attend this course can choose 1 concert to attend at the EIHF and attend it along with an accompanying adult FOR FREE.
When?
COURSE: Tuesday 4 April – Friday 7 April, 10.00am -12 noon, each day.
CONCERT: Friday 7 April, 2.00pm – 3.00pm.
Where?
The Music School, George Watson's College, 67-71 Colinton Road, Edinburgh.
How much?
The course is FREE, but places are limited.
How do I book?
To book a place for a young player, please email the EIHF office: office@clarsachsociety.co.uk by Saturday 4 March. Should you require further information, call or email the EIHF office: 0131 554 0212.
Many thanks to the Royal Celtic Society for supporting this event